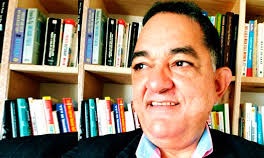 The author is a journalist. He resides in New York.
INFORMATIVE AND CRITICAL JOURNALISM AT THE SERVICE OF THE COMMUNITY
►If he messes up and takes out quickly, he hasn't gotten in: This is how the saying goes, say the Creole scholars and opinologists in Upper Manhattan, when analyzing the cancellation of last Monday 7 (Decree 442-20, article 15) of the Vice Consul Román Jáquez, the only one currently accredited before the State Department residing in the city . This situation left the Consulate without an authorized signature for powers of attorney, letters of route, translations of birth certificates, and deaths and other matters. Jáquez signed Tuesday and Wednesday and President Luis Abinader replaced it, by decree 457-20, last Wednesday the 9th in the afternoon (2 days later), acquiring legitimacy everything signed by the consular official because it was not reached process its cancellation, reported an expert in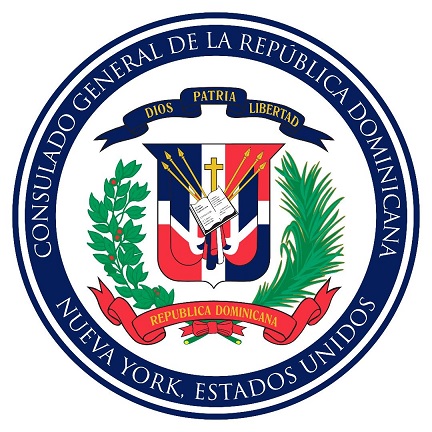 international right. His PLD party had suspended him, like other diplomatic officials, without justifiable reasons. Román joined the FP, a party allied with the PRM. The new consular authorities sent for him to sign, since the other accredited vice consul, Eduardo Hernández, spent 4 years working without vacations and took a month, which by law corresponds to him, but was dismissed in that circumstance, it was reported. There remains, to date, only one accredited vice consul, but he resides in the DR. A funny guy shouted "There is no evil that for good does not come, the shot backfired at the PLD with Román Jáquez".
►Declaration of assets for those who entered and left: Creole political observers in Brooklyn and Queens claim to be attentive to what President Abinader recently proclaimed: "Official who does not present a declaration of assets as of September 15, 2020 (tomorrow, Tuesday) will be suspended ". "Later they will have 3 additional weeks and if they do not comply with it within that period, they will be removed from office. This would apply at the beginning of next October, specify the street scholars and scientists of Dominican politics in the Big Apple. The president said it in the National Palace in the presence of the Comptroller of the Republic, and the General Director of Government Ethics, Milagros Ortiz Bosch, at a press conference. For its part, Bosch stated that it will seek in Dominican laws the mechanisms to disqualify 3,400 officials from public service for 5 years who left the last administration without making their affidavit of assets. See: https: //elnuevodiario.com.do/video-ortiz-bosch-seek-disable-a-3400-officials-who-didn't-do-sworn-declaration-of-assets / Faced with this warning, the former PLD officials who have submitted their asset declarations are former vice president Margarita Cedeño, for RD $ 51,465,851; Antonio Isa Conde, former Minister of Energy and Mines, for RD $ 48 million and the former Minister of Defense, Paulino Sem, for RD $ 82,681,079. See: https: //almomento.net/margarita-I declare-that-I-own-goods-valued-at-about-rd51465851 / Several Quisqueyans in the Bronx performed the song: Hear: https://www.youtube.com/watch? v = xh_KmJUodYU But others in Upper Manhattan, with the pretense of analysts, wise men and todoologists, shouted: "The officials who come and go must be carried out an exhaustive review to verify (transparency regulations) if they coincide with the taxes paid in the General Directorate of Internal Taxes (DGII) and are not simple declarations on paper ». Someone sang: https://www.youtube.com / watch? v = A1PkScB89Zg
►Did the PRM or the PLD win? It is the question that Perremeists are asking everywhere in the Big Apple. They maintain that some "trifles" of the UN, (relation until July 2018 = https://mirex.gob.do/transparency / media / resources-human / payroll / RELACION-DE-PERSONAL-SERVICE-EXTERIOR-JULY-2018.pdf ), in the Consulate, OEA and INDEX are looking for sponsors before President Luis Abinader and even in Washington DC, where the current foreign minister lived and worked. They look for compadres, relatives, and fellow students to be baptized and left in the positions they have had for years. Ah! Even entrepreneurs with investments in the DR are sought out to speak in their favor. Some "comeolos" are in Santo Domingo moved. It worries the party and many ordinary citizens that the PLD before did not have time to call, walk around the community, get together with their friends, they looked at their compatriots above the man, they briefly answered "yes", "no", they walked open, upright, with a hard face, showing arrogance, conceit, pride, empire, opulence and when they analyzed something not even Albert Einstein and Isaac Newton, two of the great scientists of mankind, could refute it, because they considered themselves all scholars and wise men. They attacked the PRM without mercy, they remember. Now they smile, wave and are friendly. Uff! Someone shouted in Upper Manhattan "they crowed like a rooster and now they're laying like a chicken." Given the uncertainty that they live, some "peledeces" sent to this column what was expressed several months ago by President Abinader: https://www.youtube.com / watch? v = Ziztqmtf-bA &feature = youtu.be
► Dominicans in NY are surprised: Carlos Gómez, current senator for the Espaillat province, is considered a son of the Quisqueyan community in the Big Apple, for residing there for decades, and they are giving him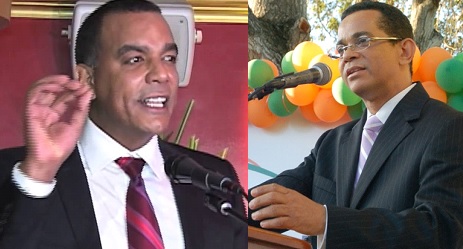 follow up on his actions, now as a public man. Many have been surprised by the complaint made by the legislator Gómez in the sense that the former senator of the PLD José Rafael Vargas has not given him the senatorial office that corresponds to him, being the same one built with funds and on State land, urging it to do so. Creoles in Upper Manhattan consider that Vargas should not create an annoying situation without reason, that he is not a man nor was he a questioned PLD official. That deliver they say. See: https://www.youtube.com/watch? v = 6wO6nw2nXcE & feature =Youtube
►Jobs: It is the issue that is debated among Perremeists, professionals, community members and ordinary citizens in the city, who agree that they are only being named in the DR, in many cases applying nepotism. The members of the audience analyze and discuss in public places, specifying the latest cases: President Abinader appointed Omar García Castillo, son of the new Insurance Superintendent, as deputy director of the National Health Service (SNS). To Eduardo Guarionex Estrella, son of the president of the Senate, as deputy director of the National Housing Institute (INVI). The son of the legal adviser to the Executive Power, Antoliano Peralta, in Punta Cana Customs, denounced the deputy Francisco Villegas. Leaders of the PRM in New Jersey demand the consular office in Paterson, denouncing that the president of the PRM there, Lucilo Santos, only promotes appointments for followers of Hipólito. See: https: //almomento.net/nueva-jersey-leaders-of-prm-demand-delivery-consulate-of-paterson / Ah! Political observers in NY specify that "El Guapo de Gurabo" continues to bat for 411 by appointing Manuel Duran as consul in Cap Haitien, the fourth best consulate. (one=Prince Port. two=NY. 3=Madrid. 5 = Puerto Rico. 6 = Miami. Durán was consul in Miami when the Mejía government and general international coordinator of his political project (H20). Likewise, Porfirio Peralta was appointed as General Director of the National Council for the Promotion and Support of Micro, Small and Medium Enterprises (Promipyme) and Banca Solidaria. In the government of Hipólito (2000-2004) he served as General Director of Promipyme. And the appointments in NY ?, pointing to the wives of Neftalí Fuerte, president of the sectional-NY and Alejandro -Tontón- Rodríguez, coordinator of the campaign command; by Margarita Pichardo, José Miguel Sosa, Jairo Guerra, Rafael Mendoza, among others already mentioned. The deputies of the Perremeist caucus Luis Báez and Juan Medina called on the ministers to "respond to calls to appoint members of the PRM base": https://www.youtube.com/watch? v = lekIHlHJK-o
►Fix positions: Regarding jobs, President Luis Abinader and Hipólito Mejía have set positions. The president declared in Santiago "Anyone who wants to serve the country will do so where they are qualified to serve, and where they can do good service, but all in an organized manner. This is not a booty, warning that he is the president of all Dominicans ". See: https: //www.youtube.com/watch?v=ICeCBgPBgbA Meanwhile, Mejía has said "I have not asked the president to appoint someone in particular, because it is not his style, proclaiming that he has" merits "to request positions in the government."
See: https: //www.diariolibre.com / news / politics /hipolith-proclaims-that-he-has-merits-to-ask-positions-in-the-government-MA20578884? utm_source = recommended & utm_medium = block & utm_campaign =blueconic
Ah! Margarito de León had another of his own, Ramón Amparo, of Long Island, appointed as consul in New Orleans.
►Warning: Dominicans who intend to come to the Big Apple must be warned of the alarming increase in shootings, with deaths and injuries, in the different neighborhoods of the city. Between January and August there have been 1,014 shootings, and last year 541 on the same date. In addition, 291 murders and last year 217, for the same date. Police have expressed concern to the City Council and county prosecutors about the way the new law for making arrests is written. The institution has provided crime statistics and numbers that confirm that the perpetrators of crimes and violence in recent weeks were released by Covid-19 from prisons and are repeat offenders. Of the 2,500 prisoners released, including for assaults, rapes, robberies, shootings, among other crimes, 275 have been arrested again, police say. Currently not a single police officer on foot is observed patrolling the streets of New York, rarely a patrolman. "War warned does not kill a soldier, and if it kills him it is due to carelessness. Huumm!
►Double the wishes: For those who speak, comment and think for various wishes for the author of this column. May those same wishes be duplicated for them and extended to their closest relatives. Thank you.
►The run run in Upper Manhattan: The run run between Dominicans in Upper Manhattan is related to the current operation of the Commissioner of Culture in NY, because the incumbent, Lourdes Batista, canceled all the personnel on the same day that she was sworn in and there has been no public notice that they have been replaced . It has been reported that the canceled employees have not received their $$$$ from last month. "Find out NY" wait for news in this regard and the work plans to be executed. When he was sworn in, he had made strict objections to meeting with PRM leaders, but he has lowered his guard and has already met, receiving from them a list for the 16 existing positions (Deputy Commissioner, administrative director, accountant, literature and communications directors; human resources, events, cinema, audiovisuals and music, coordinator of community cultural links; social networks; technical and operational; literary manager and workshop coordinator; executive assistant; those in charge of reception, library and concierge) are shared between the party, external sector and she, but she said she will see what she does, without assuring anything, reported a source of Perremeism in the Big Apple. Commissioner Batista has expressed her desire to continue strengthening, expanding, and enriching Dominican culture in the US through outstanding activities that highlight art, such as exhibitions of painting, sculpture, carnival, and folklore, among other things. Welcome!
► Picadillos: It is commented everywhere, within the Dominican community in the Big Apple: * Jean Alain's dirty laundry starts to come out: https: // eljacaguero.com.do/comienzan-a-salir-los-jean-alain's-dirty-rags /
* Abinader would have signed the extradition of Yamil Abreu from the PRM: https: // elnuevodiario.com.do/abinader-habria-signed-extradition-of-yamil-abreu-navarro-to-states-United/
* Assaults during a day in a sector near the Ministry of Defense: https: // www.diariolibre.com/actualidad/events / video-six-rounds-in-a-day-in-sector-near-to-Ministry of Defence-NG20402528? Utm_source =recommended & utm_medium =& utm_campaign = blueconic block
* PLD requires the President to order the cessation of irresponsible accusations: https://almomento.net/pld-demands-the-president-that-order-the-cessation-of-accusations-irresponsible /
* Chu Vásquez's response to the PLD: The people have the right to know what we found: https: //periodicoelsiglo.com/politica/answer-from-chu-vasquez-al-pld-the-people-have-the-right-to-know-what-we-find /
* Beating says PLD has not realized the people threw them from power: https://almomento.net/beating-remember-a-dome-of-pld-what-was-the-town-that-the-echo-of-power /
►A Dominican value in NY: Carlos Gutiérrez, better known as Carlito de la Vega or The Cuban guy, comes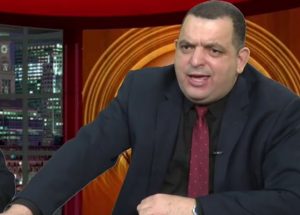 highlighting, valuing and praising the Dominican community for years through his TV program "El Show de Carlos de la Vega", which he produces weekly on Super Channel 33. He has also become a defender of the injustices that are committed within the Quisqueyan community in the Big Apple. Due to his way of acting, he is highly recognized among the different sectors that make up the Dominican community in NY. If you see him walking around, as he usually does, say: "Carlito, you are a Dominican value in NY".
►General Culture: Trujillo's historic visit to Spain (1954). See: https: //www.rtve.en / alacarta / videos /documentaries-b-n / generalisimo-trujillo-spain / 2847629 / and the occurrence of a famous anecdotal event before the "Boss" arrived. See: https: //almomento.net/trujillo-caiman-o-kind /
►Community service: The State of NY will begin to pay the additional $ 300 dollars of unemployment insurance starting this week. The program will be retroactive to early August, details the Department of Labor. About 2 million New Yorkers will receive the aid, authorities said. Some 435,000 residents must submit an additional certification to obtain payment, and those who need it can submit the documents online or by phone. They will receive an email from DOL DocuSign with a link to the certification. They can also call 1-833-491-0632 to certify through an automated phone system.
►Dollar, euro and fuels in the DR until this Sunday the 13th: Buying the dollar 57.71 and selling 58.48; Buy euro 67.66 and sell 71.00
►Premium gasoline 206.80 and Regular 198.30… Premium Diesel 159.60 and Regular 145.40… Kerosene 133.40… Liquefied Petroleum Gas (LPG or propane) 111.60…. Natural Gas Vehicles 28.97
►Our language: Unpolluted = Clean, pure and has no stain
►Historical quote: Institutions must be improved so that they can fulfill their role, within a framework of trust and support from citizens. (Roberto Santana, former rector of the UASD and current adviser to the Executive Power in penitentiary systems in the DR)
► Tip: Remove dirt and avoid bad smells from the toilet: Mix half a glass of white vinegar with 2 tablespoons of bicarbonate and lemon juice. Put on the sides and bottom of the toilet. Leave it for 2 to 3 hours.
►Curiosity: Chocolate is a great source of energy, to the point that Napolén, a French military man and statesman, always carried it with him on the battlefield to eat it when his strength failed him.
►To communicate with us: Write to santodomingoaldia@yahoo.com or call 917-858-3660
— RAMON MERCEDES to almomento.net