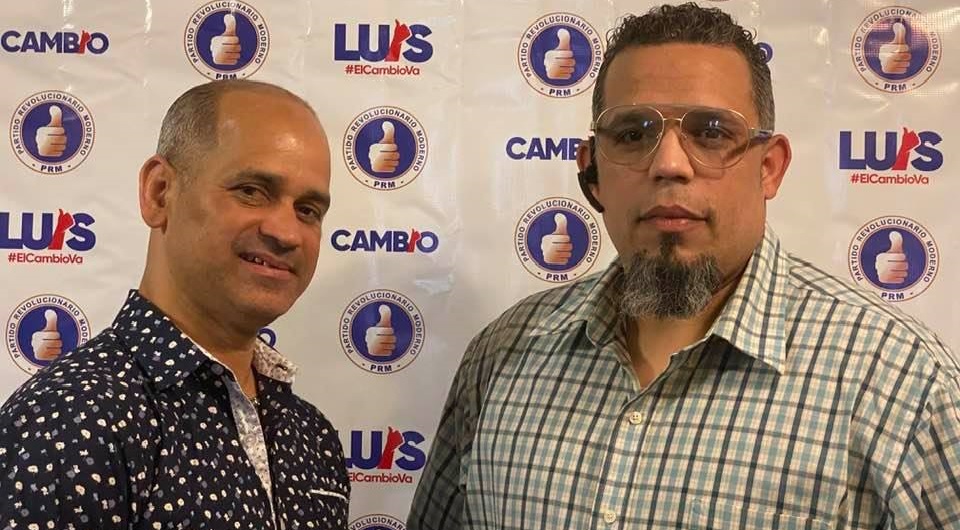 Eddy Sánchez and Erick Estrella
NEW JERSEY: The Quisqueyanos Movement with Luis Abinader evaluated the actions carried out by the Dominican government during his first month as head of the public administrator.
Eddy Sánchez and Erick Estrella, president and coordinator, respectively, affirmed that in the first month the president began with good steps to reorder the country of those probably inherited from the past government administration.
They welcomed the initiatives of the Creole ruler for the choice and appointment of men and women, committed to the advancement and development of the nation.
They said that the diaspora expects the authorities of the Attorney General's Office, PGR, to undertake investigations against authorities of the previous government, linked to corruption cases.
They expressed their hope that President Luis Abinader will interpret the desire that the leaders and members of the Modern Revolutionary Party, PRM, in the tri-state area have to be considered to lead Dominican entities in the United States
They assured that the selection of members of the diaspora to lead national institutions will provoke enthusiasm in the political works of the ruling party.
"Naming the leaders who worked for the victory is the guarantee of a re-election," the leaders pointed out.
— VICENTE BALBUENA to almomento.net