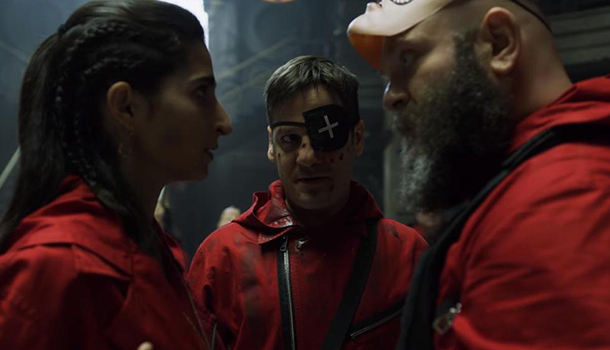 While fans waited for more details of the fourth installment of The paper house, Netflix renewed the Spanish series for a fifth season and announced that filming would begin in early 2020. In addition, according to the producer Vancouver Media, in this new part Álvaro Monte will continue to be "The teacher".
As it is the most viewed Spanish show in the streaming service catalog and with a large number of followers worldwide, it is logical that it get a new season. But the rumors of a fifth installment emerged in August 2019 thanks to statements by Itziar Ituño. (Raquel Murillo / Lisbon)
The actress who plays Raquel Murillo suggested in an interview with El País de España that there would be a fifth installment of The paper house, when he pointed out that "we are shooting the fourth season and it hits my nose that it doesn't end there."
At the time, Gómez Santander himself, script coordinator, also spoke of the possibility of extending the series. He commented that in reality "we did not even consider" how long it could last The paper house.
"With' La casa de papel 'we go game by game, like Simeone. Chapter by chapter, sequence by sequence, line by line. There is no other way. If not, it overwhelms you. At first, you outline some general lines and start, because as you think of the series as a whole, a 20-storey building falls on you. It's like life, if you think about what your retirement plan is today, you jump off the bridge. I think about how I am going to pay the electricity bill tomorrow and how a character is going to respond in the next line. That is the logic with which I write ", he stated in a extensive interview he gave to El Mundo.
He also acknowledged that, if he had known from the beginning that there would be more season, "we would have thought hard about killing Berlin. It is that he died a lot. We killed him too much and there is no way to revive him. "
Meanwhile, Mario de la Rosa, the actor who plays Suárez, said he expected a "fifth, sixth, seventh and eighth" season of The paper house. In a similar vein, Álvaro Morte shared that he fully intends to continue being the Professor after the fourth season. "
"The other day I read on a page that' confirms the rumor that Álvaro Morte will not be in the 4th season of 'La casa de papel' '. I don't know who said this. The Professor is a very interesting character, I think you can still talk about him. I don't like burning the characters doing 12 seasons, but I do think he still has something to say, "he said.
THAN
IT WILL HAPPEN

IN THE

SEASON

5 OF "THE

HOUSE

OF PAPER"?

There are still not many details of the fifth season, but considering that the fourth was about the robbery of the Bank of Spain, the next installment will probably focus on a blow to an international financial institution.
Related Stories
— Jose Alvarez to www.cachicha.com
This post is posted by a bot automatically by a Process is called auto blogging,
get your own auto blogging website on Fiverr