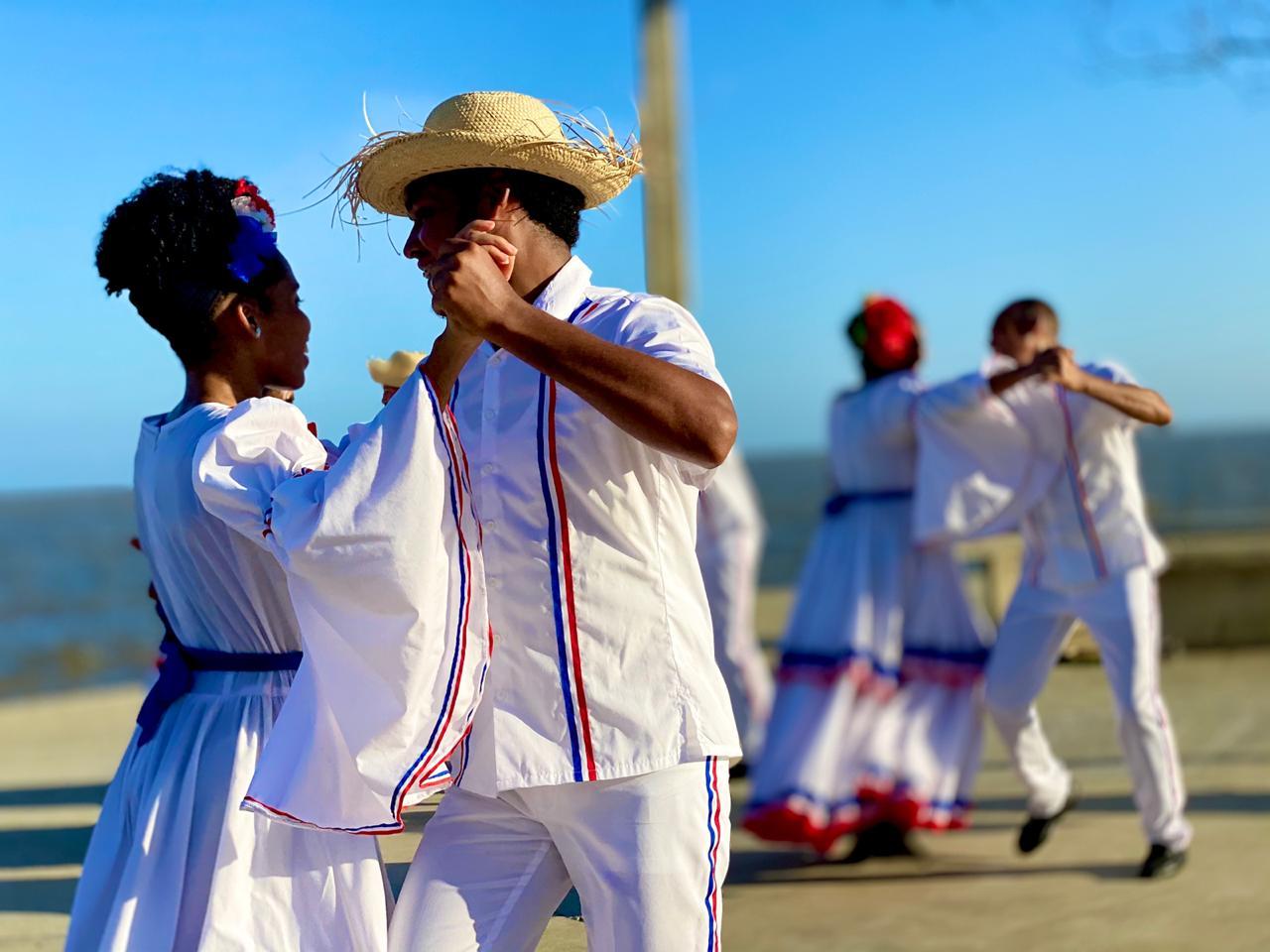 SANTO DOMINGO.- The Folkloric Ballet of the Community Higher Technical Institute (ITSC) represented the country in the recently held 8th Parada of the Dominican Festival in Montreal, Canada.
"It is a pride for us that our folkloric ballet has been able to participate in such a wonderful event that keeps our culture alive among the Dominicans who live in that beautiful North American country," said Wendy Queliz, director of the ITSC Art and Culture Area.
At this festival, the award-winning artistic group danced an infectious ripiao parakeet, to the music of the famous exponents of the typical merengue Fefita La Grande and El Prodigio; piece directed by professor Juan Demorizi who is the choreographer of the group and the artistic direction of Quéliz.
In the same vein, the excellent participation of the ballet resulted thanks to "the invitation of the journalist and broadcaster Carolina Franco and the support of the cultural manager José Reyes Kilimpi who, together with Rubén Jiménez and other Dominican activists, created the Quisqueya Foundation, which contributes to keep our traditions and folklore alive in that country ", Quéliz explained,
Similarly, the participation of the ballet had the full support of the new authorities of the ITSC, in the person of its rector, the lawyer and academic José Sánchez, "who has among his plans to provide greater facilities and resources to artistic expressions from the high house of studies ", Quéliz said, who represented in this activity the sociologist Rafael Jesús Feliz García, new incumbent of the Vice-Rector's Office for Liaison and Extension with the ITSC Community.
During the celebration of the long-awaited festival, giant screens were placed in the streets of Montreal, which allowed to enjoy all the talent and color of the participating groups.
— Redacción ALMOMENTO.net to almomento.net