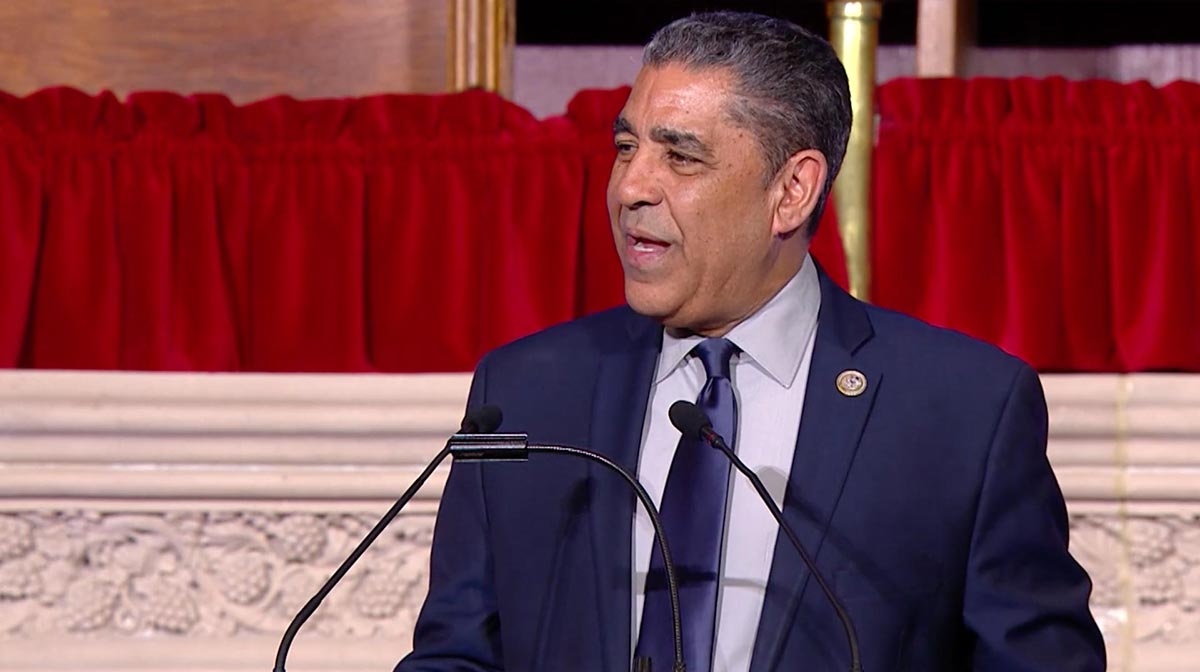 Adriano Espaillat
NEW YORK.- The congressman of Dominican origin, Adriano Espaillat, and his colleagues Verónica Escobar and Raúl Ruiz led a letter addressed to the inspector general of the Department of Homeland Security, Joseph V. Cuffari, signed by 33 members of the Hispanic Caucus, through which call for an immediate investigation into allegations that medical professionals at an ICE facility in Georgia carried out serious procedures on detained migrants.
"The allegations detailed in this recent complaint made by an informant, who is a seasoned medical professional, are credible and illustrate an environment of evil that is familiar from history," Espaillat said.
He added that "it is as if ICE and the Trump Administration decided to import their twisted version of China's inhuman' One-Child Policy ', but targeting immigrants as a crude form of population control."
"This is not what we stand for; we are better than this as a country. Although our immigration system has never weathered criticism, our nation has shown that it can warmly welcome immigrants. But under this administration, we have strayed from the saving principles, necessary oversight, and sense of humanity that have positively characterized our immigration processes and made us a world leader in human rights. This report is deeply troubling and, if proven to be true, the allegations against ICE in this complaint will forever stain the soul of our nation, one that we can only hope to clean up with transparency, reform and, if appropriate, criminal charges, "he said. .
In the letter, the members demanded that the Department of Homeland Security and ICE provide Congress with all information related to the whistleblower's recent complaint. They also urge the Inspector General of said agency to carry out a thorough investigation of the complaint and the conduct alleged therein.
Specifically, the letter requests that the OIG also investigate whether this is an isolated case or if this practice is implemented in other detention facilities, and requests that the OIG review when the contractors of ICE and LaSalle were aware of these practices, how they were they found out and what actions, if any, they took.
— Redacción ALMOMENTO.net to almomento.net