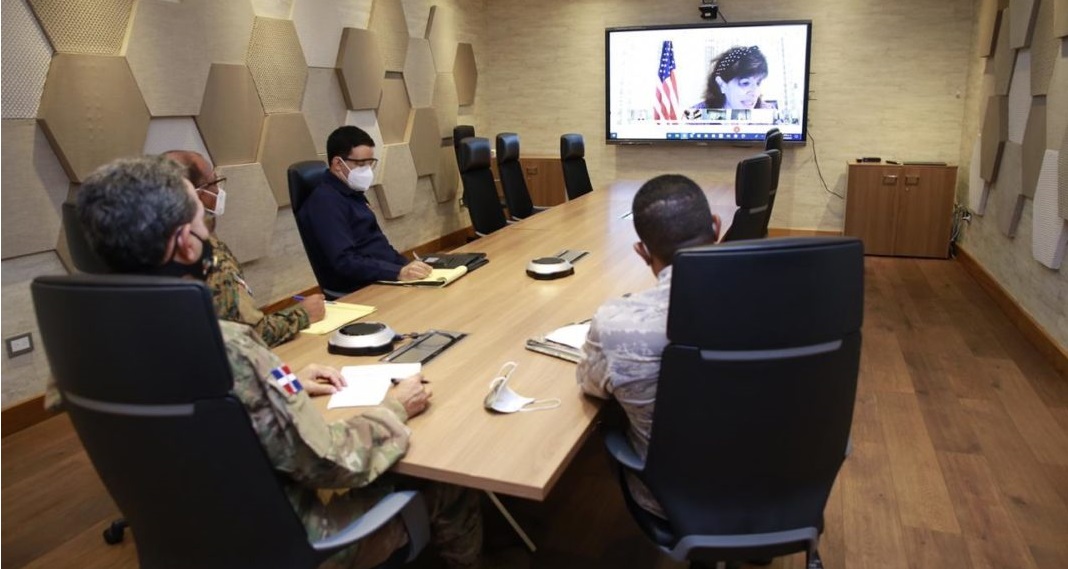 The Minister of Defense and Ambassador during the virtual meeting.
SANTO DOMINGO.- The Ministry of Defense (MIDE) and the United States Embassy in the country will join forces to strengthen the capacity of Dominican military units in the fight against drug trafficking.
Also from humanitarian aid and risk management agencies as well as strengthening military capabilities that work to protect the border with Haiti.
With this objective in mind, the Defense Minister, Carlos Luciano Díaz Morfa, and the US ambassador, Robin Bernstein, held a virtual meeting in which they discussed the possibilities of collaboration between both nations.
The Ambassador offered her help to the Dominican Republic to teach the military good practices in the fight against corruption.
For his part, Díaz Morfa said that "it will be possible" with the help of the United States, to strengthen the operation and capacity of the military hospitals as well as the primary care centers located in the military units.
Also supporting various units, including the Army Humanitarian Unit (UHR), similar units of the Navy and Air Force and the Counter-Terrorism Unit, as well as support in the fight against COVID-19.
Among his priorities, the Defense Minister said he had to raise the quality of life and work of the soldiers as established in the MIDe strategic plan, and improve the tactical and operational capacity of our units ".
In this virtual meeting, the Ambassador was accompanied by the Minister Counselor, Robert Thomas; the Senior Defense Attaché, Lieutenant Colonel Greg Johnson; and the head of the Security Cooperation Office, Lieutenant Colonel Agustín Domínguez.
On his side, Díaz Morfa was accompanied by the Director of Plans and Operations of the MIDE Joint Chiefs of Staff, Brigadier General, Santo Domingo Guerrero Class; the deputy director of International Affairs J-2 Andrés Apolinar Espinal; and the Minister's Operational Assistant, Colonel Piloto Regner Evins Féliz.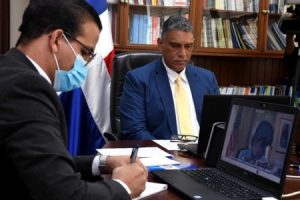 It also offers support to the Citizen Security program
In another virtual meeting, the diplomat offered the support and collaboration of her government to the Dominican, through the Ministry of the Interior and Police, for the implementation of a Citizen Security plan, which seeks to reduce the levels of insecurity and crime in the country.
Robin S. Bernstein appreciated the steps taken by Minister Jesús Vásquez Martínez in the creation of the Local Boards of Security, Citizenship and Gender.
He stated that citizen security is a critical issue for both nations, and extremely important for his country, due to the large number of Americans who live and visit the Dominican Republic.
He pointed out that around 250,000 Americans live and work in the Dominican Republic, and that last year 3 million tourists from the United States visited this country.
Vásquez Martínez expressed his gratitude to the Ambassador for the support offered and informed her that the Dominican Government is working on a plan that seeks to integrate all sectors to reduce insecurity and crime in the country.
an / am
— ALI NUÑEZ to almomento.net